Greeting from President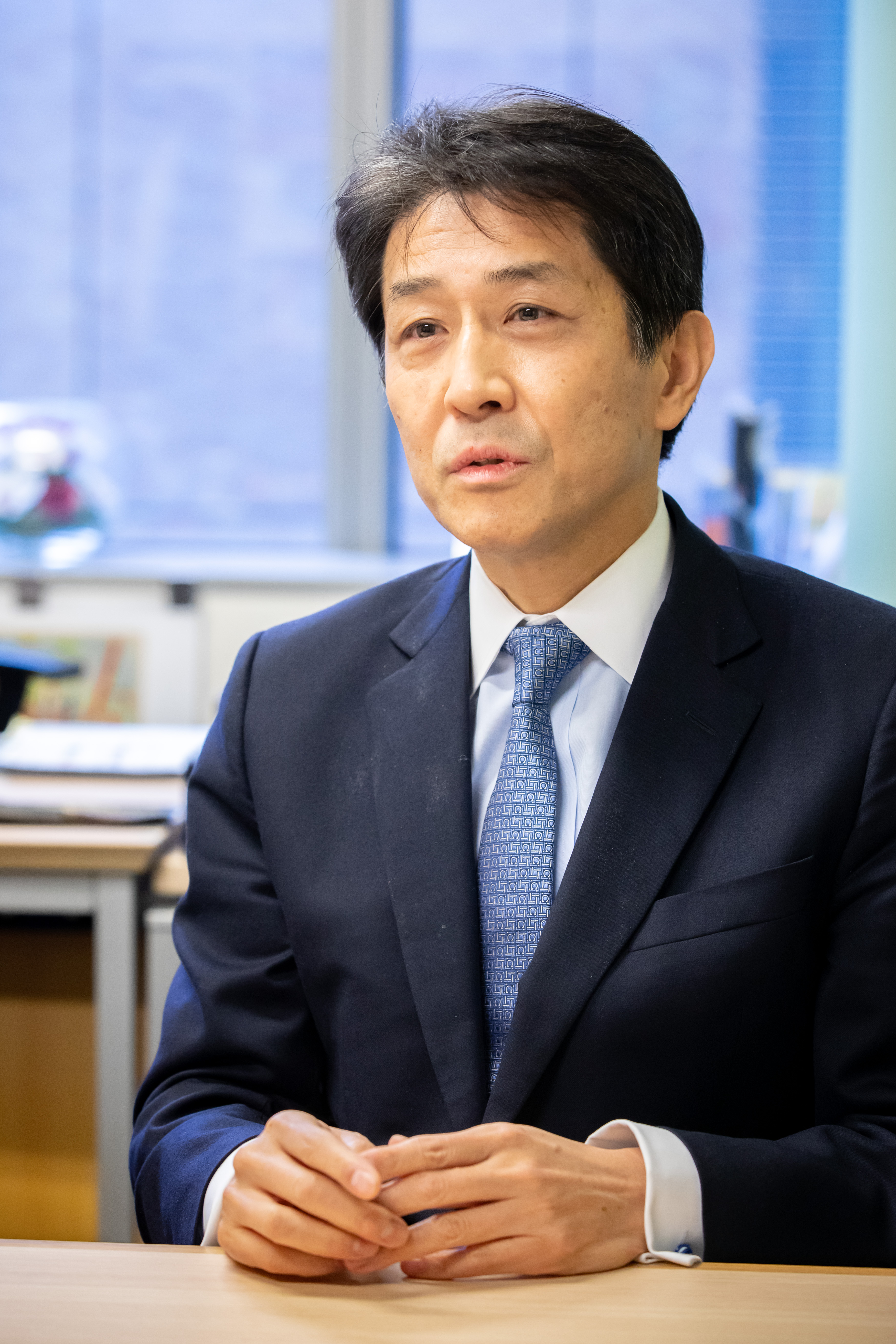 Tomohiro Morio
Chairman
Japanese Society for Immunodeficiency and Autoinflammatory Diseases
Japanese Society for Immunodeficiency and Autoinflammatory Diseases (JSIAD) was established in 2017; and it has passed close to five years since its establishment. The society members have doubled during the period; and I feel JSIAD has distinguished itself as leading society both academically and clinically in the field of inborn errors of immunity (IEI). Immediate past president of JSIAD, Dr. Toshio Heike, has contributed to the success of our society. With that in mind, I would like to try my best for JSIAD.
Our society focuses on IEI which is characterized by distinct causality between gene variant and clinical manifestation. IEI not only includes disease that shows susceptibility to infection or autoinflammation, but also diseases that exhibit autoimmunity, collagen diseases, allergic disorders, or malignancy. It is thus important to collaborate with various academic and clinical disciplines, which would turn out to be fruitful.
Approach employed in dissection of pathogenicity in IEI has contributed to the elucidation of gene variant in type I interferon pathway and anti-type I interferon autoantibody in severe or critical cases of COVID-19.
International collaboration and information exchange is one of our characteristics. Through the collaboration, we have produced many key scientific as well as clinical papers.
Another important distinction of the society is the long-term operation of Primary Immunodeficiency Database in Japan: PIDJ. PIDJ is now operated in the form of Rare Disease Data Registry of Japan (RADDAR-J) which will become a valuable data from clinical, research, and administrative aspects.
Lastly, I would like to list our challenges and tasks. First, it is pivotal to pursue academic excellence. It is important to produce scientific outcomes by cooperation of all the members. Second, interaction and collaboration with other societies is critical. We now mainly focus on germline mutation in IEI. We need to also look at somatic mutation and epigenetic modification in various immunological disorders. Third, to provide the best therapeutic option for IEI patients is of utmost importance. To that end, we should utilize our registry and big data. We also need to promote clinical study and clinical trial with participation of all the institute. The last but not least is the establishment of ideal medical care system that fulfils requirement from viewpoints of IEI patients and families. It is not just for child IEI patients, but also for adulthood IEI patients. Transition is another big issue we should consider. We will collect our knowledge and wisdom together so that all the patients could have the suitable medical care wherever they are.
We welcome those who hope to learn immune system from immune related disorders, those who have deeper knowledge on host factor of infectious diseases, and those who are interested in immunological disorders or genetic disorders. I hope we learn together, carry out research together, and practice best medicine in collaboration.
Outline of JSIAD
Objectives
Promoting progress of diagnosis, treatment, and research on immunodeficiency and autoinflammatory diseases, and sharing information on each
Main Activities
(1) Holding academic conferences, seminars, and lectures
(2) Editing and publishing academic journals and books
(3) Research and study the realm of immunodeficiency and autoinflammatory diseases
(4) Leading education and training in the realm of immunodeficiency and autoinflammatory diseases
(5) Public awareness and information-sharing activities
(6) Coordinating with related agencies and academic societies in Japan and overseas
(7) Other activities necessary for achieving the goals of this society
Established Date:
June 22, 2017
Board of Directors
Chairman of the Board
Tomohiro Morio (Tokyo Medical and Dental University)
Vice-Chairman of the Board
Masashi Onodera (National Center for Child Health and Development)
Hirokazu Kanegane (Tokyo Medical and Dental University)
General Affairs Director
Taizo Wada (Kanazawa University)
Directors
Hiroaki Ida (Kurume University School of Medicine)
Kohsuke Imai (National Defense Medical College)
Shouichi Ohga (Kyushu University)
Hidenori Ohnishi (Gifu University Graduate School of Medicine)
Satoshi Okada (Hiroshima University Graduate School of Biomedical and Health Sciences)
Nobuo Kanazawa (Hyogo Medical University)
Naotomo Kambe (Kyoto University)
Yoji Sasahara (Tohoku University Graduate School of Medicine)
Hidetoshi Takada (University of Tsukuba, Faculty of Medicine)
Ryuta Nishikomori (Kurume University School of Medicine)
Keishi Fujio (Tokyo University)
Takahiko Horiuchi (Kyushu University Beppu Hospital)
Junya Masumoto (Ehime University)
Kiyoshi Migita (Fukushima Medical University School of Medicine)
Yoshiyuki Minegishi (Tokushima University, Institute for Advanced Enzyme Research)
Hideki Muramatsu (Nagoya University)
Shinsuke Yasuda (Tokyo Medical and Dental University)
Takahiro Yasumi (Kyoto University)
Shunichiro Takezaki (Hokkaido University)
Sanami Takada (National Center for Global Health and Medicine Research Institute)
Takako Miyamae (Tokyo Women's Medical University)
Auditors
Tadashi Ariga (Social medical corporation Bokoi)
Toshio Heike (Hyogo Prefectural Amagasaki General Medical Center)
Akihiro Yachie (Kanazawa University Hospital)
Selected Committees and Chairperson
Primary Immunodeficiency and Autoinflammatory Diseases Database Project
Chairperson: Kohsuke Imai
Vice Chairperson: Ryuta Nishikomori
Members: Katsuhiro Arai, Kazushi Izawa, Takashi Ishige, Masataka Ishimura, Hiroaki Ida, Norimitsu Inoue, Hidenori Ohnishi, Satoshi Okada, Nobuo Kanazawa, Hirokazu Kanegane, Toshinao Kawai, Naotomo Kambe, Tomohiro Koga, Yoji Sasahara, Hidetoshi Takada, Ichiro Takeuchi, Takahiko Horiuchi, Kiyoshi Migita, Tomoyuki Mizukami, Takako Miyamae, Hideki Muramatsu, Kunihiko Moriya, Takahiro Yasumi, Takashi Yamazaki, Taizo Wada, Takaki Asano, Masahiro Ueki, Mariko Eguchi, Masanori Kono, Naoki Kimura, Hiroshi Tsujimoto, Etsushi Toyofuku, Ryusuke Nambu, Junki Hiura, Yukiko Hidaka, Hiroko Fukushima, Yoshitaka Honda, Yusuke Matsuda, Motoi Yamashita, Manabu Wakamatsu, Sanami Takada
Ethics Committee
Chairperson: Masashi Onodera
Vice Chairperson: Kiyoshi Migita
COI Committee
Chairperson: Masashi Onodera
Vice Chairperson: Hidenori Ohnishi
Members: Nobuo Kanazawa, Hiroaki Ida
General Affairs Committee
Chairperson: Taizo Wada
Vice Chairperson: Hiroaki Ida
Members: Kohsuke Imai, Hirokazu Kanegane, Ryuta Nishikomori, Satoshi Okada, Masataka Ishimura
Finance Committee
Chairperson: Taizo Wada
Member: Sanami Takada
Public Relations Committee
Chairperson: Hirokazu Kanegane
Vice Chairperson: Naotomo Kambe
Members: Hidenori Ohnishi, Junya Masumoto, Yoji Sasahara
Editorial Committee
Chairperson: Junya Masumoto
Members: Takahiko Horiuchi, Hiroaki Ida, Kohsuke Imai, Norimitsu Inoue, Tsuneyasu Kaisyo, Naotomo Kambe, Nobuo Kanazawa, Hirokazu Kanegane, Toshinao Kawai, Tadashi Matsubayashi, Kiyoshi Migita, Hideki Muramatsu, Satoshi Okada, Yoji Sasahara, Hidetoshi Takada, Masatoshi Takagi, Taizo Wada, Masafumi Yamada, Takahiro Yasumi, Tomohiko Taguchi, Shunichiro Takezaki