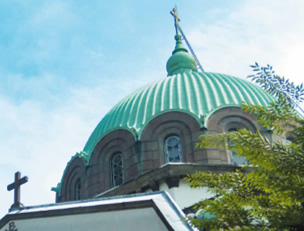 The 3rd Annual Scientific Meeting of the Japanese Society for Immunodeficiency and Autoinflammatory Diseases (JSIAD)
Date: February 15 (Sat)-16 (Sun), 2020
Theme:
Frontiers in Medical Practice and Research for Inborn Errors of Immunity
Venue:
Sola City Conference Center
Ochanomizu Sola City, 4-6 Kandasurugadai, Chiyoda-ku, Tokyo, 101-0062
map
Message from the Congress Chairperson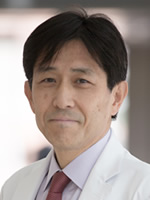 Tomohiro Morio
Board Director of Japanese Society for Immunodeficiency and Autoinflammatory Diseases, Professor of Department of Pediatrics and Developmental Biology, Tokyo Medical and Dental University
---
Dear Colleagues and Friends,
It is my pleasure and privilege to welcome you at the 3rd annual meeting of Japanese Society of Immunodeficiency and Autoimmunity (JSIAD) scheduled on the 15th and 16th of February 2020.
It has passed two years since the launch of JSIAD. In the past, we had the first meeting on the 20th and 21th of January, 2018 with the main theme, "New horizon in the field of immunology: collective effort and wisdom". The theme of the 2nd meeting held on February 2019 was "Inborn Errors of Immunity: Better Understanding of Pathogenesis and Better Patient Care". Our society is growing in numbers of the member and function of the society; and our 3rd meeting will provide you with educational session, updated information and cutting-edge research on Inborn Errors of Immunity. It is also going to be an excellent occasion for everybody involved in medical practice and research on IEI to get together and discuss for the elucidation of disease mechanism of IEI, better QOL of the patients, and for development of better treatment options.
We are scheduled to have Professor Mikko Seppanen from University of Helsinki, a leading clinician-scientist in the field of IEI, as a guest speaker. We extend our discussion scope to genetic immunological disorders that encompass variety of diseases including inflammatory bowel diseases and rheumatic disorders.
I look forward to welcoming you all at the JSIAD meeting at Sora City Conference Center, Ochanomizu, Tokyo!
With warm regards,
Tomohiro Morio
JSIAD 2020 Meeting Chair
Professor and Chairman
Department of Pediatrics and Developmental Biology
Tokyo Medical and Dental University (TMDU)
---
Program
Saturday, February 15, 2020
Oral Presentation
Special Lecture
Symposium
Plenary Session
Luncheon Seminar
Sunday, February 16, 2020
Oral Presentation
Symposium
Luncheon Seminar
Special Session
Call for abstracts
Closed
If you wish to present your research at JSIAD 2020, please submit your abstract via e-mail to meeting@jsiad.org .
You could submit abstract for the session indicated below.
Oral Presentation
Requested subject: "PID complicated with malignant tumor"
Deadline for submission: Monday, September 30, 2019 23:59 (JST)
Closed
Title of the abstract must be 20 words or less in English.
The body of the abstract (excluding title, author's name, and organizational affiliation) must be 300 words or less in English. It may include one diagram, which should be in GIF, JPEG or pdf format and of 10MB or less in size. However, in case the abstract includes a diagram, the body of the abstract should be 150 words or less.
When submitting an abstract, it is necessary for the Presenting Author and all the co-presenters to check whether there are conflicts of interest with a company or for-profit group related to the subject of the presentation. If there is a COI, you should disclose the status of COI within the past three years on your presentation.
The final decision to accept or reject the submitted abstracts would be made by the Congress Chairperson based on the reviews of judges delegated by the Congress Chairperson. Notification of receipt or acceptance of abstracts will be sent by e-mail.
Congress Secretariat
Department of Pediatrics and Developmental Biology, Graduate School of Medical and Dental Sciences, Tokyo Medical and Dental University (TMDU)
1-5-45 Yushima, Bunkyo-ku, Tokyo, Japan
e-mail: meeting@jsiad.org